Your Best Choice for Moving in Coweta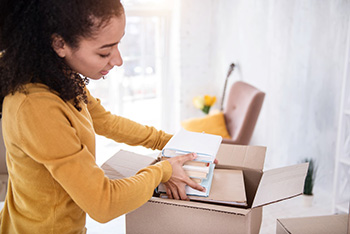 Frequent movers and those that tend to live in one residence a little longer will inform you that every single move has its own array of unprecedented challenges. Oh sure, those who don't move as often tend to acquire more trinkets, doo-dads, and I-forgot-about-this type possessions, but trust us, we've seen it all and can provide assistance. Our seasoned movers at A-1 Freeman Moving Group know how to execute a residential move, big or small.
Due to our knowledge we know that you won't find a better moving company in Coweta. We'll provide you with a designated contact that will walk you through every part of the moving process by analyzing your circumstance and developing a comprehensive, full-service, professional moving plan. With this, you'll be able to take it easy knowing that your items are in the best of hands.
Here at A-1 Freeman Moving Group, we pride ourselves on bringing the community professional moving services they deserve. This consists of:
Local Movers
Long-Distance Movers
Packing Services
Packing Boxes and Materials
Storage Options
Round the Clock Customer Support
And Much, Much More
Whatever your move needs, we'll be able to help you with it.
Get started on your move by asking for a free moving quote today. You only need to fill out our simple form and you'll get an accurate estimate. We can provide you with all the help you need for your move. Find out what makes us the best moving company here in Coweta by giving us a call today.
Request a free quote