Do You REALLY Want to Pack & Move These Items?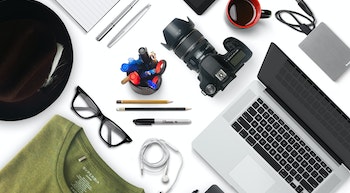 By Julie DeLong, A-1 Freeman Moving Group
Moving includes a lot of decision-making. You choose what should get packed and the way to pack it. But you additionally pick exactly what stays behind. The majority of
professional moving companies in Tulsa
build their charges around the weight of the shipment as well as miles travelled for long-distance moves. Consequently, every excess item you pack, pushes the cost up unnecessarily. There are lots of methods to reduce the amount you have to move just by making smart choices through the lead-up.
Old appliances, large furniture, along with stuff your family doesn't utilize any longer may be offloaded prior to the move itself. Give away your extra, host a yard sale, or sell the things online. Unclear what things to leave behind? Let us look closer at products to think twice about moving to Tulsa.
Unused Toys and Play Furniture
Youngsters grow out of toys and frequently lose interest in last playsets. If there are playthings or sets of play furniture going untouched in your house, you may bet another family has a child who is going to think it's great. By donating or selling the unused toys, you reduce your load for moving and present other youngsters the ability to have fun with the toys which your kids are through with.
Outgrown or maybe Unworn Apparel
Empty out your closet, and also the closets of everyone in the household. Whatever you use frequently or seasonally, pack. Whatever you don't put on any longer (or maybe do not desire to wear) could be left behind. It's unbelievable just how much weight you are able to offload simply by doing away with the unwanted section of every wardrobe in the household. Donate or sell the clothing that the family leaves behind.
Older Appliances
When your family owns house appliances like a washer/dryer or maybe extra freezer, evaluate if it is actually worth the effort to take. You may sell it to the house buyer or landlord. You could possibly sell it at a garage sale or to a nearby appliance dealer. This will save you weight and possibly may prevent a rickety outdated home appliance from breaking on the rough road ahead. You can buy new home appliances later or free yourself to select a property that already contains newer home appliances.
Rickety or Ungainly Home furniture
Certain pieces of furniture might be cherished or significant and will absolutely come with you. However, not all home furniture falls in that group. Don't have the moving company in Tulsa move any pieces of furniture that your family would not value and may easily be replaced in the new location. Ensure that there's ample space in your new residence. You can also free your thoughts from fretting about any pieces of furniture left behind, because it can't be broken in the move.
Worn Out Bedding
Mattresses are generally one additional selection for being left behind. Mattresses need to be changed out roughly each 8 years, dependent on the craftsmanship of the mattress. Many of us don't replace our mattress near often enough, and a move is a good reason to do that. When you've got a lumpy outdated mattress (or maybe more than one), don't move them to your new house. Buy a new layered mattress to inaugurate your new house when you arrive. In fact, there are numerous manufacturers which will have a mattress delivered on the day you get there so you're able to sleep on a brand-new fresh mattress inside your fresh new home.
Tough-to-Move Stuff
Finally, contemplate items that your moving company in Tulsa might need to make extraordinary preparations for. Aquariums, substantial musical instruments, delicate glass; in case you have a justification to buy new when you get there, you'll save yourself and the professional movers some hassle by making that determination. If you have a keyboard of low quality or no sentimental value, leave it to a nearby school or community center instead of moving it.
---
Packing proficiency is not necessarily about getting all things in the moving truck. Oftentimes, it's about understanding what to leave behind. For additional helpful moving guidance or to arrange your impending moving services, get hold of A-1 Freeman Moving Group in Tulsa today!
Request a free quote