Location...Things to Think About When Moving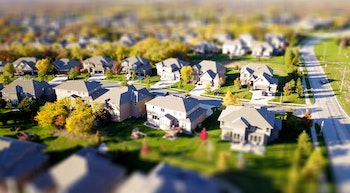 By Julie DeLong, A-1 Freeman Moving Group
As a
professional moving company in Tulsa
, we recognize that moving to a new area is a big decision. It'll affect your family in several ways - a few anticipated, and a few unexpected.
Needless to say, everybody differs when it comes to their perception of the perfect place to reside. For many, it is the big town near the beach; for other folks, it's the calm small town hidden away in the foothills.
No matter what it might be in your case, when thinking about locations to relocate you want to take your time and carefully contemplate each of the variables involved. Listed below are 5 big ones that you need to weigh:
1) Personal safety
Nobody wants to move to a high-crime spot; and if you have a significant other and/or little one, then you want to do everything inside your power to keep them safe.
The Internet is full of resources which can help you determine the crime rate within a city or town. For example, City-Data.com provides a lot of demographic details on cities across the United States, which includes crime stats. It's also possible to speak to the area police department with the location you are considering for your move and find out about particular communities.
2) Living cost
Aside from physical safety, living costs inside a new location just might be the one most important aspect you need to weigh prior to completing your move. Needless to say, living cost is often a tricky element to determine. For instance, a number of places could have extremely high median rental costs (e.g., California, New York, Alaska, and so forth.) but in addition have numerous opportunities for high-paying jobs.
Whenever you determine cost of living, it is not difficult to concentrate on the major expenses such as housing as well as utilities. However, do not forget to incorporate less significant expenses related to the area, including laundromat expenses, train fare, or road tolls. Don't be misled: they are going to add up over time.
3) Employment Situation
Along with the cost of living, you ought to determine how simple (or tough) it'll be to locate a new job once you've moved. Should you have special knowledge or accreditations, is there a good market for that form of work in the location? What's the average jobless rate? Answering these along with other questions will help you make a sensible choice.
Or, maybe, this is a moot point because you work from home and can take your current job with you, no matter where you end up.
4) The Size of the Metropolis or Town
Some people enjoy the buzz and adventure of living in a crowded urban center. Others much favor the serenity and solace of country living. You need to consider the advantages and disadvantages of your possible new home's population density: Will it be too boisterous? Will you be bored? How about your family?
You should consider the cultural facets of the area, as well as available choices for activity. For example, are persons in the town usually hushed and reserved, or talkative and outgoing? Is it a conservative or liberal area? Will the vicinity lend itself to outdoor activities like backpacking or cycling, or does it offer a energetic nightlife?
5) Schools
For those who have kids, you need to make sure they get the very best attainable schooling. Understanding that, you need to check out the region's community schools. Do they deliver excellent quality education and learning? Are they overcrowded? Are there any other options out there besides public school?
As you have seen, you'll find a large amount of considerations ahead of heading to another place. And whenever you have made a choice on where you should move, you will also require a dependable moving company in Tulsa to help you efficiently relocate - with minimum strain. If that's your situation, then contact A-1 Freeman Moving Group in Tulsa, and let our professional movers in Tulsa get your journey off to a good beginning.
Request a free quote